Samstag, 10. Juni 2017 13:26
"House of Cards" hat sich der kompromisslosen Erforschung des Willens zur Macht, politischer Ambitionen und der amerikanischen politischen Tradition verschrieben. Basierend auf einer britischen Miniserie steht in "House of Cards" der von Kevin Spacey porträtierte Francis Underwood im Zentrum. Er übt eine Funktion aus, die man in der amerikanischen Politik als House Majority Whip bezeichnet – im House of Representatives ist er in der Partei mit der aktuellen Mehrheit (Majority) dafür verantwortlich, die Abgeordneten bei Abstimmungen auf Parteilinie zu halten (whip=Peitsche). Denn in den USA gibt es bei Abstimmungen keinen (indirekten) Fraktionszwang, da die Parteien wegen der kompletten Direktwahl kein Druckmittel gegen die Abgeordneten haben.
Die Majority Whip hat also die schwierige Aufgabe, die einzelnen Abgeordneten mit Zuckerbrot und Peitsche dazu zu bringen, die Wünsche der Parteiführung in Abstimmungserfolge im Parlament umzusetzen. Das geschieht meist hinter den Kulissen. Dort spielt sich die Handlung von "House of Cards" ab, in der Gier, Liebe, Sex und Korruption treibende Kräfte sind. Robin Wright porträtiert die ambitionierte Ehefrau von Underwood.
Video Bitrate : 34.80 Mbps
Codec : AVC x264
Resolution : 3840×1920
Source : WebRip
Audio : Deutsch Dolby Digital 5.1, English Dolby Digital 5.1
Episoden einzeln ladbar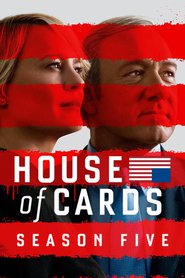 Dauer: Pro Folge ca. 53 min | Format: MKV | Größe: 174780 MB | IMDB: 9.0/10
Download:
★ OBOOM.com ★
Mirrors:
anzeigen (3)
Passwort:
accsportstickets.com
Uploader:
NIMA4K
Thema: -2160p, Drama, House of Cards, zz Serien | Kommentare (0) | Autor: NIMA4K